Lifesaving Society Canada releases 2019 Canadian Drowning Report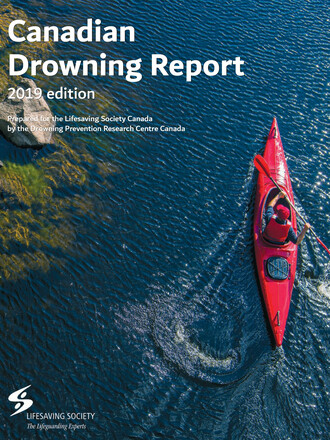 The Lifesaving Society Canada has released the 2019 Canadian Drowning Report. This report reinforces the need for ongoing action and attention to prevent drowning, an important public health issue. Annually over 400 Canadians drown each year. This is an alarming and disturbing statistic considering drowning is preventable.
Highlights from the 2019 Canadian Drowning Report include:
79% of drownings casualties were male
94% of 15 to 19 year old's who drown were not wearing lifejackets
Alcohol was consumed in nearly half of drownings for people aged 20 to 34 years old
It was also identified that in boating related fatalities:
81% were not wearing a lifejacket
65% of boating related drownings occurred in cold water (below 15 degrees Celsuis)
The trends outlined in the 2019 Canadian Drowning Report reinforce the need for continued strong drowning prevention efforts. The findings in this report also provide an important measure of where we are having success in preventing drownings and where we should direct additional efforts to target those at highest risk of drowning.
For more information, please visit our website at www.lifesaving.org or contact the Lifesaving Society at experts@lifesaving.org.