Update from the CEO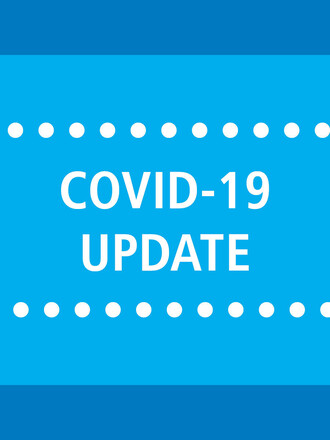 We are in unprecedented waters as the world deals with the Covid-19 pandemic. In Canada
we are seeing restrictions on society as a whole and life as we know it is immensely different.
As we face our new normal (at least for the time being) we recognize the impact of these
restrictions on both our business and the daily life of Canadians.
We are thankful that our response to this pandemic is being led by world class experts and
would like to take the time to thank all of those who are working to protect us such as public
health policy makers, health care workers, and everyone who is working hard to provide us
with essential services.
As we prepare for what lies ahead the Lifesaving Society has had to make a number of
changes to the way we do business. I would like to provide all of our Affiliate Delivery
Partners and Members with the following updates:
Certifications and Award Processing
At this time members may be concerned regarding the status of their awards and
certifications. Some may have awards that are no longer going to be current in the near future
and will be looking for a recertification. Due to the cancellation of aquatic programs across
the province/territory and closure of aquatic centres I have authorized the extension of all
Lifesaving Society certifications issued by the Alberta and Northwest Territories Branch for
an additional 6 months. This will be in effect for all certifications that were issued after
March 1, 2018. We have also inquired with the Government of Alberta regarding the impact
on Standard First Aid certifications and will provide clarification regarding Standard First
Aid certifications and recertifications in the coming weeks.
Service and Support
Effective immediately the Lifesaving Society office in Edmonton will be closed to the
general public and members. The Society will continue to receive deliveries and mail at this
time.
The restrictions that have been put in place as a result of the Covid-19 pandemic will disrupt
our business as a result will be significantly reducing our staffing level. As a result of this our
service levels will change and phones will only be answered between 1-4pm Monday-Friday
effective April 6, 2020.
All Lifesaving Society safety services that were scheduled in the next 3 months have been
postponed to a later date. We will continue to work with those organizations that had activity
booked in to reschedule when it is safe to do so.
The closure of the office and reduction of service levels will remain in effect until further
notice.
Award Processing
Affiliate delivery partners are asked to submit any outstanding test sheets to the Society
electronically by scanning them and sending to awards@lifesaving.org. 
Test sheets will continue to be processed as they are received. Certifications will be mailed as
long as postal services are maintained. Members are reminded they can access their
certifications by entering their Member Number on the Lifesaving Society website.
Certifications that were extended will not appear as current under Find A Member but they
will appear on the Members full transcript.
Courses and Events
Effective immediately all courses/programs/recertifications that were to be offered by the
Lifesaving Society directly have been cancelled. We will look at rescheduling these courses
at a later date.
The Alberta and Northwest Territories Pool Lifesaving Championships and Junior Lifeguard
Games that was scheduled for April 3-5 in Lethbridge, Alberta has been cancelled for 2020.
On March 15, 2020, I placed a travel restriction on all branch supported activity which
includes sending Team Alberta to the Canadian Lifeguard Emergency Response
Championships, Safety Management Commission meetings, Canadian Pool Lifesaving
Championships, and any other upcoming meetings/events. This travel restriction was
implemented for the Health and Safety of our valued volunteers and staff.
Returning to Normality
The Lifesaving Society will be here as recreation facilities move to return to normality and
restore recreation services in their community. We have extended certifications as a first step
but will continue work closely with any affiliate delivery partner to support when the time
comes to restore operations.