Lifeguard Emergency Response Championships Registration now OPEN!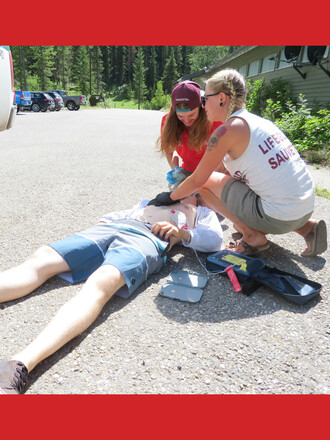 This competition includes three events that Lifeguard Teams compete to show assessment, first aid and water rescue skills. Event descriptions and rules can be found in the new Alberta and Northwest Territories Lifeguard Emergency Response Competition Rule Book. 

Event will be held in beautiful Jasper, Alberta on February 29, 2020.

Each Affiliate is welcome to register one team that consists of a minimum of three (3) team members, up to four (4) team members. All team members must be certified in National Lifeguard to be eligible for competition. Number of teams is limited and registration will happen on a first-come, first served basis. 

Teams are required to bring a minimum of one (1) registered volunteer to the event to assist with event scoring, judging, and acting.

Additional Volunteers should contact Christina at christinap@lifesaving.org, and include their name and Member ID.

Register online by February 23!