Fall Forum 2020: Save the Date & Call for Presenters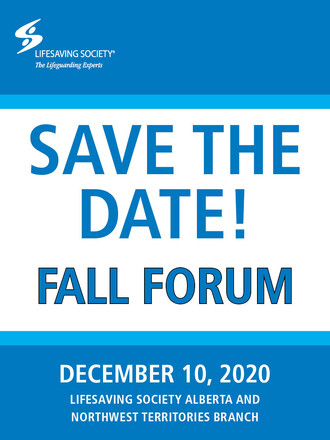 The Lifesaving Society will host a FREE Fall Forum this year on December 10, 2020. This year's Fall Forum will celebrate and share some of the challenges, learnings, and successes experienced by Affiliate Delivery Partners in response to COVID-19.
The virtual event will take place December 10, 2020 between 10 and 3pm with a lunch break.
Call for Presenters 
We invite Affiliate Delivery Partners and Facility Operators to complete our Call for Presenters below. Each presentation that is accepted will have 15 minutes to showcase how your facility has adapted to operate during the pandemic.
Deadline for presentation submissions is November 30, 2020.