New Targeted Public Health Restrictions In Alberta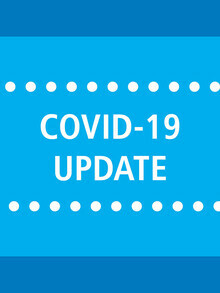 On November 12, 2020 the Province of Alberta enacted new targeted public health restrictions. These restrictions were put in place for communities that are on the enhanced list (see 
www.alberta.ca/covid19
 for further detail) and go into effect today (November 13, 2020). 
Of note to Lifesaving Society Affiliate Delivery Partners: 
Mask use encouraged in all indoor workplaces 
Employers in office settings should reduce the employees in the workplace at one time 
Targeted ban on indoor group fitness classes and team sport activities 
As a result, it is recommended that all affiliate delivery partners review their policies and practices with the new targeted health measures and take immediate action. The Lifesaving Society obtained further clarification from the Government of Alberta as it relates to the ban on indoor group fitness classes. It has been confirmed that the targeted restrictions apply to: 
All Group Fitness Classes (ie. Aquasize) 
All Lifesaving Sport practices 
All Group Learn to Swim Lessons 
Affiliate delivery partners offering the programs above should immediately pause all these activities until restrictions are lifted. These targeted restrictions will be in place for a minimum of 2 weeks (November 13-27) and may be extended by the government. 
Leadership and training courses including first aid may continue to run at this time. If additional guidance is released, we will update this position. Individual exercise, training, or equipment use is still permitted at this time. This would include lane swim, public swim, and other individual activity. Private learn to swim lessons are also permitted. 
Provincial Sport Organizations (PSO's) have sent additional guidance to their affiliated clubs regarding the new targeted restrictions as well and it is expected that sports clubs follow the guidance from their PSO and the Government of Alberta.