COVID-19: Update Regarding Pleasure Crafts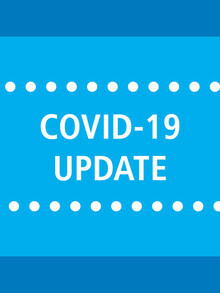 Please see the attached communication from Transport Canada regarding measures for pleasure crafts in Northern communities:
The Government of Canada announces new measures for pleasure craft in northern communities
Transport Canada recognizes the ongoing impacts of the COVID-19 pandemic on the marine industry generally, and recreational boaters specifically. While the recreational boating season is about to begin for much of Canada, it is important to remain diligent to limit the transmission of COVID-19 and to promote the health and safety of people on the water. The department is calling on Canadian recreational boaters to stay home to help limit the spread of COVID-19, and to follow provincial or territorial guidelines, as well as direction provided by local or regional health authorities.

As this is an evolving response to a global pandemic and it is important to realize that advice and recommendations may change. We will provide updates and clarification on this guidance as information becomes available. We encourage everyone to remain up to date by following current recommendations regarding the COVID-19 response from the Government of Alberta.  You may find updates and releases from the Transport Canada website.
Here are some additional resources: