COVID-19: Alberta Relaunches Aquatics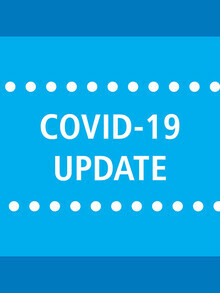 Today the Province of Alberta announced that Swimming Pools and Recreation Centres may reopen with restrictions as early as June 12, 2020. More information on this announcement and guidance from the province can be found on the Government of Alberta Bizz Connect Website under Stage 2 Guidance.

General Resources form the Government of Alberta to help plan for re-launch:
Stage 2 Guidance For Swimming Pools
Note: the links to the above documents were connected at the time of the release of this communique. These links may change or become unusable if the documents are updated. For the most current documents visit the Alberta Bizz Connect website.
Lifesaving Society Guidance 
Certification Extension Update
The Lifesaving Society had previously announced the one-time extension of certifications for Members as a result of COVID-19. Now that Alberta Swimming Pools are permitted to reopen the policy is being put to practice. Review the updated 
Memo from our CEO regarding certification extensions
. This extension is now in effect for the Province of Alberta. A similar memo will be communicated when restrictions change in the Northwest Territories.
Guidance for the Reactivation of Aquatics in Alberta
The Lifesaving Society has released a guide for aquatic operations and programming titled 
Re-Activating Aquatics in Alberta
 to be referenced by facility owners and owner's agents as they prepare for relaunch. This guide will be updated as public health guidance changes. 
Content:
Policies and Procedures
Access to Facilities
Admission
Change Rooms
Pool Area
Personnel
Phase 1: Training
Programming
Phase 2: High Performance Swimmers and Leadership Programs
Phase 3: Organized Swims
Phase 4: Open Swims and Learn to Swim Lessons
Appendix A:Phases
Appendix B: First Aid  Resuscitation and In-water Rescue Recommendations
Appendix C: Rescue Ready Assessment
Appendix D: Personal Protective Equipment Recommendations
Appendix E: Cleaning and Disinfection
Appendix F: Signage Messaging Recommendations
Appendix G: Owner / Owner's Agent Checklist
Note: This document will be treated as a living document and will be updated as required based on the current advice from Public Health.