COVID-19: Recommendations for the Use of Public Swimming Pools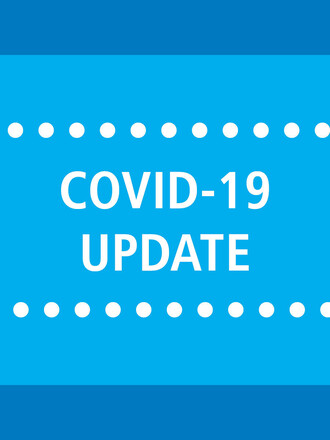 On March 12, 2020 the Government of Alberta introduced new restrictions regarding large gatherings of people. The Lifesaving Society has reviewed the recommendations from Alberta's Chief Medical Officer of Health and has consulted with the Government of Alberta regarding the following guidance for Public Swimming Pools.
Based on the restriction of public gatherings of 250 people or more we are recommending the cancellation of Public/General swims.  Rationale: many individuals will be in close proximity to each other either in the pool or in line for amenities. There is no recommendation at this time to close Swimming Pools but instead to review activities and the associated risk based off the people and their proximity to each other. Where social distancing can be maintained leisure activities may continue.
Based on Social Distancing requirements that are being encouraged we are recommending that Hot Tubs, Steam Rooms, and Sauna's be closed. Rationale: individuals are often in close proximity to each other in these amenities.
Based on the risk of transmission individuals who have the flu or are experiencing flu like symptoms (respiratory symptoms including cough, fever) be prohibited from using public recreation facilities. Rationale: Individual's who are displaying flu symptoms may spread the virus.
Based on cleaning and sanitation requirements we recommend an increase the frequency of 

cleaning and, where necessary, 

disinfection 

for high touch surfaces in 

public areas (

door handles of lockers and stalls in 

change rooms, 

chairs and tables in pool 

viewing areas, etc.)

. Rationale: Disinfectants sanitize surfaces to assist in reducing the spread of viruses.
At this time there is no recommendation to cancel aquatic programs and our previous guidance on the delivery of First Aid programs continues to be relevant.
As this is an evolving response to a global pandemic and it is important to realize that advice and recommendations may change. We will provide updates and clarification on this guidance as information becomes available. We encourage everyone to remain up to date by following current recommendations regarding the COVID-19 response from the Government of Alberta. 
All recreation facilities are encouraged to post the following poster for the public to educate everyone on how they can help prevent the spread.
You may find updates and releases from the Government of Alberta at https://www.alberta.ca/coronavirus-info-for-albertans.aspx, updates from Alberta Health Services at ahs.ca/covid or through the Government of Canada at  https://www.canada.ca/en/public-health/services/diseases/coronavirus-disease-covid-19.html.