2019 National Lifesaving Sports Awards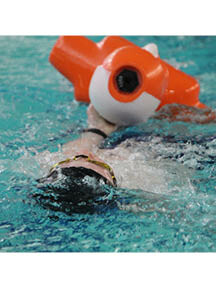 The National Sport Commission of the Lifesaving Society of Canada is pleased to promote high performance with the 10th annual national lifesaving sports awards. The National Team selection committee will again select the nominees and winners of the awards for outstanding performance by athletes in 2019.

Furthermore, for the first time, we have created three new categories that will recognize the contribution of officials, coaches and clubs to the growth of the sport from grassroots to high performance. For these new categories, the nominations and awards will be based on the quality of submissions from individuals and branches, not on the quantity of submissions.

 A full list of awards and performance criteria for all categories can be read here.

For awards where nominations are being sought (Club, coach and official), any member of the Lifesaving Society may submit a nomination at the following link: https://forms.gle/YHtBeen9EqnW281j8 by March 15th 2020 (11:59pm EST).

Winners will be announced during the 2020 Canadian Pool Lifesaving Championships in Gatineau, Québec on June 6-7 2020.

For further information or clarification, please contact Martin Leprohon at mleprohon@sauvetage.qc.ca or at 514-576-5349.