Ripples - January 9, 2019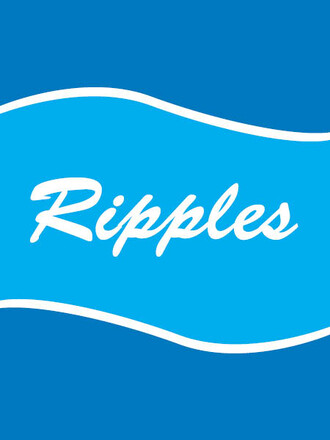 Training Programs    
SwimAbilities Instructor
The SwimAbilities Instructor Course prepares instructors to teach SwimAbilities, a multi-leveled learn to swim program that is geared towards participants aged 3 to 16 with special needs. The course prepares instructors to apply Lifesaving Society level 2 leadership competencies and strategies designed to teach candidates requiring additional support for skill development and safety routines.
Prerequisite: current Swim or Lifesaving Instructor
Dates and Times:         Saturday, January 12 & Sunday, January 13, 2019
                                                Sat: 9 a.m.-5 p.m.
                                                Sun: 9 a.m.-2 p.m.
Location:                     MacEwan University
Registration information can be found online at http://macewan.ca/sportandwellness
Course Code:  5354
Leadership Recertification Courses
January 13, 2019 – 10:00am – 3:00pm
Central Zone (Location: Burman University)
Course offered:
National Lifeguard Instructor Recertification
To register call 403-782-2822
February 23-24, 2019
North Zone (Location: City of Grande Prairie)
Courses offered:
Trainer Recertification
National Lifeguard Instructor Recertification
First Aid Instructor Recertification
Details and registration information will be coming soon.
Lifesaving Sport
The Edmonton Sport Council Awards
Nominations are now being accepted for these awards which recognize and celebrate the coach developers, coaches, officials, and sport volunteers who impact the sport system in Alberta.
Canadian Lifesaving Championships
The Lifesaving Society Canada is calling for volunteers for the Canadian Lifesaving Championships (CLERC, CPLCs and CSLCs). This information will be forwarded to the host of the Championships for appointment, additional calls for officials and volunteers will come directly from the hosts at a later date.
Deadline for submission: January 18, 2019 / Offers for positions: January 30, 2019
https://goo.gl/forms/kAIT7SjjwPEY3MEo2
Alberta and Northwest Territories 2019 Championships
The Alberta and Northwest Territories 2019 Championships will be taking place Friday April 5, 2019 – Sunday April 7, 2019 at the Trans Alta Tri-Leisure Centre. Registration information and calls for officials/volunteers to follow in the New Year.
Upcoming Lifesaving Sport Competitions
The Lifesaving Society has a number of upcoming Lifesaving Sport Competitions.
January 19, 2019 – City of Wetaskiwin Orcas - The Wetaskiwin Chill – Invitational
March 2, 2019 – University of Lethbridge Max Bell Manta Rays – Invitational
March 16, 2019 – City of Calgary Poseidon's - Invitational