Ripples: February 20 2019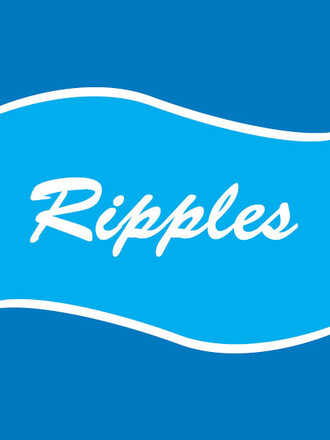 Training Programs
National Lifeguard Instructor Recertification and First Aid Instructor Recertification
February 23 - 24, 2019
North Zone (Location: City of Grande Prairie)
Registration for the National Lifeguard Instructor Recert (Barcode: 53753)
First Aid Instructor Recertification (Barcode: 53754)
Register @  https://econnect.cityofgp.com/Start/Start.asp OR by phone - 780-830-5000
Trainer Recertification
February 23, 2019 - North Zone (location: City of Grande Prairie)
Registration for the Trainer Recertification: http://events.constantcontact.com/register/event?llr=7bydojsab&oeidk=a07efvjhdqb0c4e6d55
Member Services 
AGM - SAVE THE DATE!
Please join us on Friday, June 14, 2019 for the Lifesaving Society Annual General Meeting and Branch Recognition Awards at the Santa Maria Goretti Centre - 11050 - 90 street, Edmonton, AB

We will celebrate and recognize our affiliate members who deliver the Society's training programs and promote Water Smart® public education.

More information to come soon!
DB Perks Scholarship
Through generous support from DB Perks & Associates Ltd, the Society is able to offer the annual DB Perks Leadership Scholarship Program. The Lifesaving Society awards up to four (4) leadership scholarships each year. These scholarships (valued at $250 each) are to be used by recipients to advance their leadership capacity in delivering Lifesaving Society education and training programs in Alberta and the Northwest Territories.

Application deadline: March 31, 2019

To access the application form click: HERE
Society Welcomes New Staff
The Lifesaving Society is pleased to announce the appointment of our new Drowning Prevention Coordinator - Julianna Matson and the appointment of our new Member Services/Operations Manager - Wil Corpuz.

Click on their names to view the Facebook post.
We're Hiring!
The Lifesaving Society is seeking an experienced individual to fill our Aquatic Safety and Standards Manager position that will be located out of the City of Calgary, Alberta. If you or you know someone who would be interested, please follow the link to the job posting on our website, www.lifesving.org
Safety Services 
Aquatic Management Training (AMT) Course 
Aquatic Management Training is recommended for those in a supervisory or management role with limited aquatic background, and is an excellent refresher for experienced aquatic leaders. The participants gain the skills, knowledge and applied practical experience in the areas of risk management, legislation and operating practices that dictate the current operating standards of aquatic facilities in Alberta and Northwest Territories. 
May 23-24, 2019 - Calgary Zone (Town of Okotoks).
For more information and to register, click HERE
Lifesaving Sport 
Call for Volunteers - University of Lethbridge Meet
The University if Lethbridge is seeking Officials and Volunteers for the upcoming Max Bell Invitational Meet.This event will be taking place Saturday and Sunday, March 2 - 3, 2019 at the Max Bell Regional Aquatic Centre at the University of Lethbridge, Alberta
If you are interested in Officiating or Volunteering for this event, please complete and submit the Volunteer Application Form
Alberta and Northwest Territories 2019 Championships
REGISTRATION IS NOW OPEN for the Alberta and Northwest Territories Pool Lifesaving Championships, Friday April 5 - Sunday April 7, 2019 at the Trans Alta Tri-Leisure Centre in Spruce Grove, Alberta. 
PRE-ORDER your Alberta and Northwest Territories Pool Lifesaving Championships merchandise until March 4th
Orders will be picked up at the event. For more information, click HERE.
Call for volunteers is also open!
For more detailed information and to apply click HERE.
Deadline to apply to volunteer: Friday March 29, 2019 at 4:30 pm
Call for ATHLETES - Royal Lifesaving Society Festival of Lifesaving 2019
In line with its commitment to offer international exposure to its high performance athletes, the Lifesaving Society is pleased to announce its intent to field a team to attend the following international lifesaving championship:
Name: Royal Lifesaving Society Festival of Lifesaving 2019
Location: Leeds, United Kingdom
Dates: November 21 - 23, 2019
Type: Pool Lifesaving
Teams: National Team - 5 female, 5 male            
Development Team - 5 female, 5 male
Eligible athletes must submit an email of interest to join this delegation by 11:59pm (EDST) on June 1, 2019 to Brian Miess, Technical Leaders Committee Chair at brianm@lifeguarding.com
http://www.rlsscommonwealth.org/festival-of-lifesaving/
https://www.rlss.org.uk/commonwealth-festival-of-lifesaving-event-information
Community Official & Pool Official Course 
March 19, 2019
North Zone: (Location Town of Drayton Valley @ Park Valley Pool)
To Register: Phone 780-514-2225
Upcoming Lifesaving Sport Competitions
The Lifesaving Society has a number of upcoming Lifesaving Sport Competitions.
March 2, 2019 - University of Lethbridge Max Bell Manta Rays - Invitational
March 16, 2019 - City of Calgary Poseidon's - Invitational