New Study Shows an Increase in Drowning For Those 65+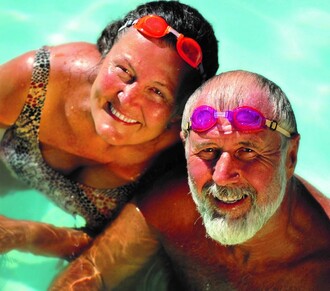 The Journal of Aging and Health 2021 recently published a study that found that older adults, those 65+, have been drowning at increasing rates. In their study Exploring a Hidden Epidemic: Drowning Among Adults Aged 65 Years and Older researchers Tessa Clemens, PhD, Amy E. Peden, PhD, and Richard C. Franklin, PhD analyzed 10 years of drowning data from Canada, Australia, and New Zealand to reach this conclusion. Based on their findings, they estimate that Canada could see drowning rates in the 65+ age group reach a range of 209-430 people/year by 2050.
The study found that, in Canada, the largest increase in drowning related deaths was seen in the 65 to 74 year age range, with that same group being likely to drown in open water and boating related incidents. The 75+ age range is more likely to drown in bathtubs and private pools. Canada also had the most drowning related deaths related to alcohol consumption, at 20.7%. 
For information specific to Alberta, The Lifesaving Society has published the 2020 Alberta Drowning Report. Some highlights from this report include that adults aged 65+ represent 15% of drownings that occur, and that the highest risk factors for this age group are:
Not wearing a lifejacket (a factor in 100% of recorded drownings)
Being alone (a factor in 74% of recorded drownings)
Alcohol (a factor in 26% of recorded drownings)
For information specific to Northern Canada, The Lifesaving Society has published the 2020 Northern Canada Drowning Report. Some highlights from this report include that adults aged 65+ represent 17% of all drownings that occur, and that the highest risk factors in the age group are:
Being alone (a factor in 88% of recorded drownings)
Not wearing a lifejacket (a factor in 50% of recorded drownings)