Lifesaving Society Online Learning Academy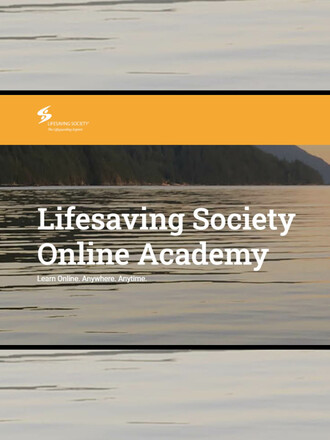 To meet your member needs the Alberta and Northwest Territories Branch is excited to announce the launch of our Online Training Academy.
The Academy will be the the Society's online training platform. Here you will find courses that are fully delivered online and others that will be blended learning models.
Visit: https://courses.lifesaving.org to find courses that are available now.
Current Courses
Swim and Lifesaving Instructor Recertification - Registration now open starts June 1
Trainer - Registration now open starts May 22
Trainer Recertificaiton - Registration now open starts June 13
Courses coming soon:
Aquatic Management Trainer (AMT)
Education and Proficiency Instructor
Amenity Attendant
Officials Level 1 and 2
More courses will be added as they are developed.
To access the platform you will need to follow the link above and create a new account. You will then be able to sign up and register for courses online. Some courses will have specific start dates while others will be readily available. Courses with pre-requisites will require registration review and approval from office staff prior to enrollment. We will notify members of new course offerings in our monthly Ripples Newsletter. 
If you have any questions, please contact the Lifesaving Society via email at experts@lifesaving.org.