Face Mask FAQ & Updates to Re-Activating Aquatics in Alberta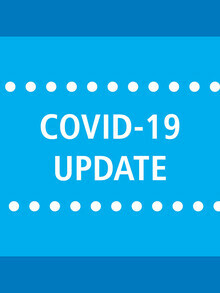 Face Mask FAQ
Following the publication of the 
Mask Flowchart Information Bulletin
, the Lifesaving Society of Alberta and Northwest Territories has worked closely with our medical advisor to create the 
Face Mask FAQ
 reference document. This additional resource is meant to assist Aquatic Personnel and Recreational Facilities in making decisions for mask usage for personnel and the public. This is a living document and will be updated as additional questions come forward, and/or as guidance changes.
Guidance for the Reactivation of Aquatics in Alberta - UPDATE
The Lifesaving Society of Alberta and Northwest Territories has updated the 
Re-Activating Aquatics in Alberta
 guidance document, which is a reference for facility owners and owner's agents as they prepare for relaunch and/or continue to operate during the COVID-19 pandemic. This guide will be updated as public health guidance changes.
Key Changes:
-Recommendation to maintain 3 metres distance for high 
in
tensity activities
-Minor changes to the First Aid and Resuscitation Recommendations (Appendix B)
-More detailed PPE Recommendations, including donning and doffing order
-Visual examples of how to set-up lane swims (Appendix G)
-Updated recommendations for Hot Tubs and Steam Saunas
The most recent releases from the Government of Alberta can be found here:
As this is an evolving response to a global pandemic it is important to realize that advice and recommendations may change. We will provide updates and clarification on this guidance as information becomes available. We encourage everyone to remain up to date by following current recommendations regarding the COVID-19 response from the Government of Alberta and local municipalities.
Lifesaving Society Affiliate Delivery Partners must be aware of and abide by the most current guidance contained in the following links:
Relaunch Information
Workplace Guidance
Workplace Guidance For Business Owners