Canadian Red Cross Retiring Swim and Lifeguard Programming - Recommends Program Delivery Partners Transition to the Lifesaving Society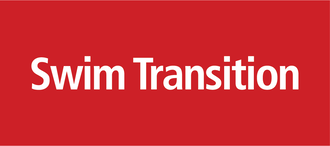 It truly is the end of an era. The Canadian Red Cross has decided to wind down its swim and lifeguard programming over the course of 2022, allowing the organization to focus on other surging humanitarian issues. [view the press release]
Whether you learned to swim, worked as an instructor, or became a lifeguard through them, chances are your life has been impacted by the Canadian Red Cross. While the legacy, familiarity and, yes, the cute animals of Red Cross Swim Preschool, will be missed, there should be no need to miss out on swimming lessons and other water safety programs. 
The Canadian Red Cross and the Lifesaving Society have partnered up to ensure Canadians continue to have access to critical water safety programs. The Canadian Red Cross is recommending its program delivery providers transition to the Lifesaving Society's swim and lifeguard programs. Together, the organizations are dedicated to ensuring a smooth process.  
At the Lifesaving Society, we are grateful for the Canadian Red Cross' confidence in our programs; as Canada's Drowning Prevention Experts for over 100 years, we are proud of the quality programs we have developed through research and expertise. Our mandate is drowning prevention, and swim and lifeguard programs are a key component of fulfilling this mandate.  
For more information on transitioning from Canadian Red Cross to the Lifesaving Society, check out our Swim Transition page (information and resources will continue to be added). 
We are excited for the opportunity to work with more program delivery partners, building Water Smart® communities.