3 Year Water-Related Injury Analysis of the Northwest Territories Published by the Lifesaving Society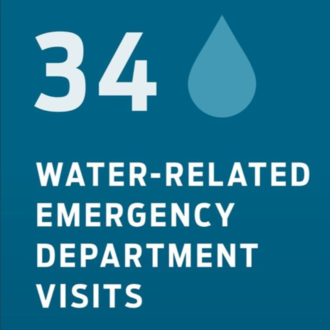 The Lifesaving Society, Alberta and Northwest Territories Branch is grateful to have had the opportunity to partner with the Injury Prevention Centre to complete a 3 year water-related injury analysis of the Northwest Territories. The analysis reviewed water-related injuries for 1027, 2018, and 2020 (data from 2019 was not reviewed due to the impact of COVID-19 in that year).
During the three years covered in the analysis, the Northwest Territories saw 34 water-related Emergency Department visits. 18% of these water-related Emergency Department visits were for non-fatal drownings, and nearly 80% were related to water transport. The most likely injuries to occur were soft tissue injuries, concussions, and fractures. 
To help reduce the risk of injury or death when in, on, or around the water, the Lifesaving Society encourages people to watch young children closely, wear a lifejacket, and learn to swim. 
To learn more about water-related injuries in the Northwest Territories you can read the full analysis at www.lifesaving.org/public-education.