Ripples- February 7 2019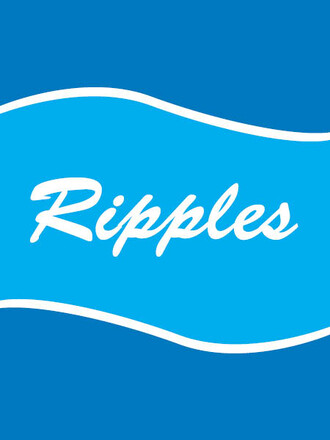 National Lifeguard Instructor Recertification and First Aid Instructor Recertification
February 23-24, 2019
North Zone (Location: City of Grande Prairie)
Registration for the National Lifeguard Instructor Recert (Barcode: 53753)
First Aid Instructor Recertification (Barcode: 53754):
https://econnect.cityofgp.com/Start/Start.asp
Register by Phone: 780-830-5000
Trainer Recertification
February 23, 2019
North Zone (Location: City of Grande Prairie)
Registration for the Trainer Recertification: http://events.constantcontact.com/register/event?llr=7bydojsab&oeidk=a07efvjhdqb0c4e6d55
Bronze Medal Award Guide
No changes have been made to the award guides.
A new print run will be replaced with the "Nineteenth Printing, May 2019"
Previous guides will still be in use.
Workplace Approved First Aid
In the current training environment there is an increasing availability of online courses which do not qualify in Alberta and Northwest Territories as workplace approved first aid courses.
It should be noted that workplace approved first aid programs will always have:
In-person assessment of skills (including for blended learning models)
Courses which have not included direct skill assessment by a certified instructor will not have workplace approval
Certification card/certificate with a course name and training agency exactly matching the Government of Alberta Approved Course List (published quarterly)
Approved agencies will have been issued an approval letter by the Government of Alberta and/or Government of Northwest Territories listing approved courses and their approval level
Expiry date not exceeding three (3) years from the date of certification
Affiliates and Instructors who have been presented with an award for which they are unsure of the workplace approval status should either provide the Society with a copy of the certification for review or may contact the Government of Alberta directly to inquire about approval status.
It is important that Affiliates are doing their due diligence to confirm all prerequisites at the time of registration and that Instructors confirm and take copies of awards which are from other approved training agencies to attach to test sheets.
If you have further questions about workplace first aid programs or require support please call or email the office.
Member Services
Today, the Royal Lifesaving Society achieves the 128th anniversary of its founding by William Henry and his colleagues in England, in 1891. The achievements of William Henry and the founders were massive, both in breadth and depth. On 7th of February and always, we celebrate their wisdom and dedication.
Each of us, no matter what we do in the field of lifesaving or in which part of the Commonwealth we live, has benefitted from our involvement with the Society and for that we owe the founders and the many others who in one way or another have mentored, supported or influenced us, a sincere debt of gratitude.
On our Founder's Day let us reflect on the legacy our forebears left us, pay tribute to them and celebrate all our Members who work to combat the drowning toll in the Commonwealth and globally.
Queen Elizabeth Commonwealth Scholarship
The Queen Elizabeth Commonwealth Scholarships give talented students from anywhere in the Commonwealth the opportunity to gain a Master's degree, while developing new skills, experiencing life in another country and building their global networks.
If you know of anyone who may be interested in applying, please use this link for further details;
https://www.acu.ac.uk/scholarships/queen-elizabeth-commonwealth-scholarships/

Lifesaving Sport
Community Official & Pool Official Course
March 19, 2019
North Zone: (Location Town of Drayton Valley @ Park Valley Pool)
To Register: Phone 780-514-2225
Alberta and Northwest Territories 2019 Championships
CALL FOR VOLUNTEERS is now open! The Lifesaving Society is in need of volunteers for the upcoming Alberta and Northwest Territories Pool Lifesaving Championships, Friday April 5 - Sunday April 7, 2019 at the Trans Alta Tri-Leisure Centre in Spruce Grove, Alberta.
For more detailed information and to apply click HERE.
Deadline to apply to volunteer: Friday March 29, 2019 at 4:30 pm
2019 Canadian Championships
The 2019 Canadian Lifeguard Emergency Response Championships (CLERC) will be held from May 4 – 5, 2019 in The Town of Oakville, ON. If you want to register as a competitor or an official please follow the link for the registration packages or application forms.
https://www.lifesaving.org/about/news/post/2019-canadian-championships
The 2019 Canadian Pool Lifesaving Championships (CPLC) will be held from June 1 - 2, 2019 in the City of Markam, ON. If you want to register as a competitor or an official please follow the link for the registration packages or application forms.
https://www.lifesaving.org/about/news/post/2019-canadian-championships
Upcoming Lifesaving Sport Competitions
The Lifesaving Society has a number of upcoming Lifesaving Sport Competitions.
March 2, 2019 – University of Lethbridge Max Bell Manta Rays – Invitational
March 16, 2019 – City of Calgary Poseidon's - Invitational