Lifesaving Society Organizational Update - August 2020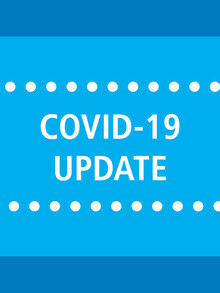 Message from the CEO
COVID-19 has had significant impacts on non-for-profits, charity's, organizations, and communities globally. Many have had to lay staff off, restructure, and re-invent how they do business in order to achieve their mandate.
While the Lifesaving Society has been actively involved and engaged with government, stakeholders, and members throughout the pandemic. We have experienced significant financial challenges like all business and had to lay staff off when the recreation sector was ordered closed under a public health order. Now that some restrictions have lifted and recreation facilities are permitted to re-start we have had to increase our staffing levels to provide increased member support and that involved the recall of employees who were previously laid off. While we continue to face revenue challenges we recognize the importance of providing member support at this critical time. 
Unfortunately not all of our employees were able to return. Lisa Hansen our Member Relations Manger has accepted a role with the Federal Government and Christina Palech our Strategies and Partnerships Manager accepted an international position which required her to move to Geneva, Switzerland. I wish both of them the best in their future careers and we will miss their energy, support, and experience within the organization. 
As a result of the vacancies created I am pleased to announce that 
Madison Lalonde
 has been promoted to Member Relations Manager, 
Jonathan Kusyanto
 has been promoted to Program and Development Manager, and 
Merritt Gallagher
 has been promoted to Finance Manager. Please see their attached welcome notices for more information.
With the return of the staff team to provide member support we are pleased to notify you that we will be increasing our business hours to 9-4:30pm Monday to Friday starting Monday, August 17, 2020. For the safety of our employees the Lifesaving Society office will remain closed to the public but curb-side pickup and reception hours will be expanded to the new business hours.
I would also like to take a moment to highlight some of the achievements we have accomplished during this unprecedented and challenging time:
Launch of an Online Training Academy - We launched the Society's first online training academy and have been working hard to add additional course listings to the platform. We will be scheduling an Affiliate Town Hall on the future of programming Lifesaving courses utilizing blended learning in the near future.
Inclusion in Government of Alberta Relaunch Documents - The Lifesaving Society's guide for reactivating aquatics has been included in the Government guidance documents on Bizz Connect. The Society has worked closely with government through the response to the pandemic to provide guidance to members on the operations of swimming pools and the delivery of aquatic programs, sport, and recreation.
Social Media Drowning Prevention Campaign - We launched our first ever paid social media campaign in an attempt to get Water Smart messaging directly to Albertans and residents of the Northwest Territories. The campaign is ongoing but initial data indicates it has had significant reach across the province and territory.
National Drowning Prevention Week - Was promoted primary through social media this year. The High Level Bridge in Edmonton and the Calgary Tower in Calgary lit up blue and white to raise awareness for drowning prevention. The Town of Banff raised a banner on their Town Hall to direct residents and visitors to information on water safety and we received numerous proclamations from Mayors and Reeves for NDPW.
Information Webinars and Member Surveys - We have conducted numerous webinars to support members in re-activating facilities and collected data on the state of the aquatic industry in Alberta and Northwest Territories.
Partnerships - We have continued to work closely with the Alberta Recreation and Parks Association (ARPA), the Alberta Association of Recreation Facility Personnel (AARFP), Swim Alberta, Artistic Swimming Alberta, Alberta Waterpolo, Alberta Diving, the Mackenzie Recreation Association (MRA), and numerous others. We greatly value the communication and collaboration we have been able to do as a sport, recreation, and active living sector.
Virtual AGM - We hosted our first ever virtual AGM to fulfill government requirements for Charities and non-for-profit society's.
The Society will continue to be innovative by evolving, learning, and adapting to new and changing circumstances as we navigate these unique times. We are all in this together and are here to support you as we continue to promote our Drowning Prevention mandate across Alberta and Northwest Territories.
Kelly Carter
Chief Executive Officer