Canadian Surf Lifesaving Championships 2019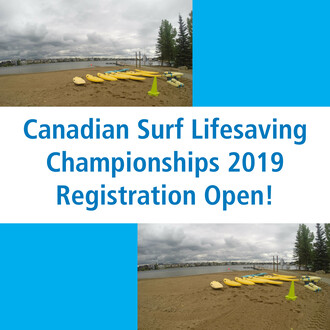 The Lifesaving Society – Nova Scotia Branch is pleased to be hosting the 2019 Canadian Surf Lifesaving Championships. 
Date, Location, Fees, & Information
Date: August 23-25, 2019
Location: Martinique Beach and Rainbow Haven Beach, Halifax County, Nova Scotia
Competition: The competition is sanctioned by the Lifesaving Society Canada. The International Life Saving Federation Rule Book (2015-2019), Lifesaving World Championships Handbook (2018) and the Canadian Competition Manual (2019 Edition) will be followed.
Deadline: Complete registration and entries must be received by Friday August 16th 2019 at 5:00pm EST. No late entries will be accepted.