Alberta Public Aquatic Facility Safety Standards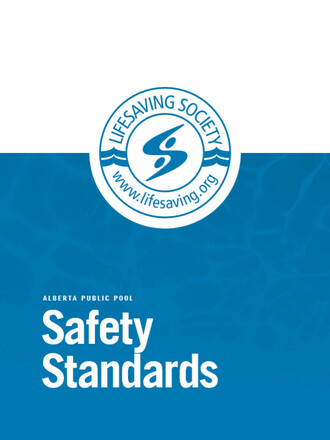 The Lifesaving Society has published new Alberta Public Pool Safety Standards, replacing the Public Aquatic Facility Safety Standards which is now retired. The new publication is available online at www.lifesaving.org under the Safety Services section or you can order through the Online Shop.

This document reflects current legislation, regulations, standards, guidelines and incorporates stakeholder feedback. These Standards are compilations of aquatic safety guidance from Lifesaving Society research that has been published over many years in a variety of Society manuals and publications as well as external publications.

Every owner/owner's agent of a public pool in Alberta has an obligation to provide a safe environment. As the lifeguard experts, the Lifesaving Society is the authority in aquatic standards and safety. Our standards are in accordance with current legislation/regulations and our expertise is based on extensive research, legal cases, industry standards, best practices and more than 100 years of public safety education and service. The Society has developed and published the Alberta Public Pool Safety Standards as a resource for public aquatic facility owners and owner's agents. These Standards outlines the Lifesaving Society's position for minimum safety requirements for public aquatic facilities.

New Name. New Design. New Content.
New and enhanced index and definitions for faster reference· New format for ease of cross-referencing and to align with standards documents· New content includes:
Facility Design section
Updated Lifeguard-to-Bather Ratios
Anti-entrapment Plan
Safety and Supervision Plan
Water Quality Incident Response Plan
Assistant Lifeguards
Orientation and In-Service Training
Health and Safety
Emergency Procedures (General vs. Specialized)
Inspection and Audits
Air Quality and more...
Resource Changes
The new publication of the Alberta Public Pool Safety Standards is now available for order and will be included in any new orders of the National Lifeguard candidate package.
It is recommended that all Public Aquatic Facilities have a copy of the Public Pool Safety Standards available for staff access and reference.
Questions
Contact the Lifesaving Society office if you have questions regarding the standards or require clarification on any of the content